AluPanel (also called CompPanel) is an Acrylic Composite Panel, perfect for applications where a strong surface is required in more difficult signage areas, where structural integrity and a lasting finish is desired.
Using a spatially developed polyester paint, AluPanel comes with a glossy surface, which can then be laminated to give any effect required. ScrimWorks prefer a direct to substrate print which leverages the brilliant surface of the panel, allowing us to achieve an amazing vibrant, high definition, and long lasting image.
AluPanel is available in 3mm and 5mm thicknesses, which make for an extremely flat, flawless and lightweight panel. We also have the ability to cut and customise to any shape desired
Product:
ScrimWorks Aluminium Composite Panel (Alupanel)
Material:
3mm to 5mm PVC w/ Aluminium veneered panels
Sizing:
Customized to any size within 2700x1200mm
Capabilities:
UV stabilised, Solvent, Latex Converted inks
Strength:
Extremely High Tensile Materials (ask for CSIRO specs)
Environment:
100% recyclable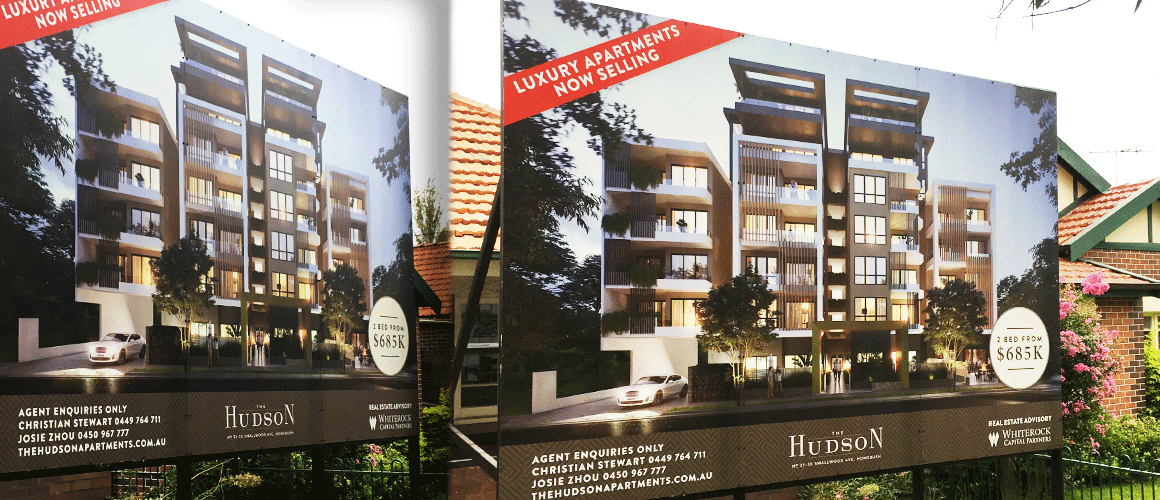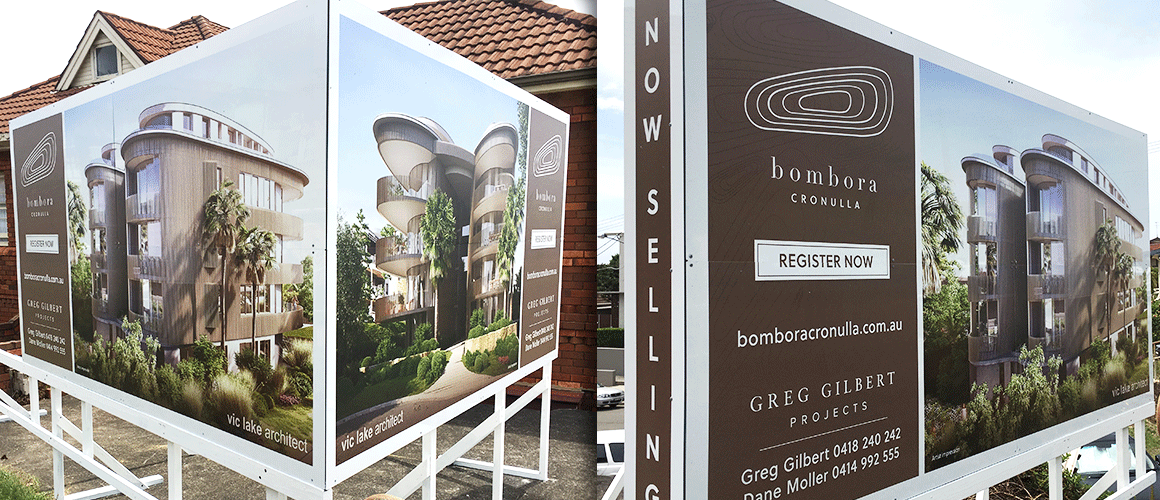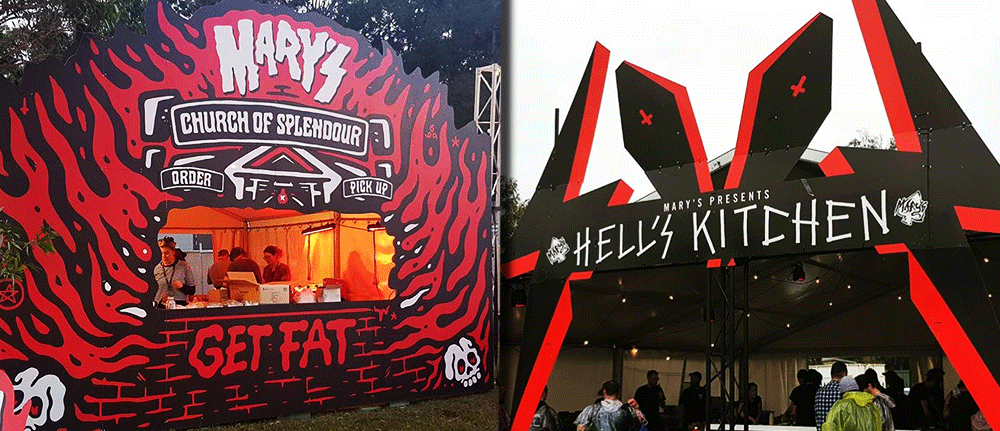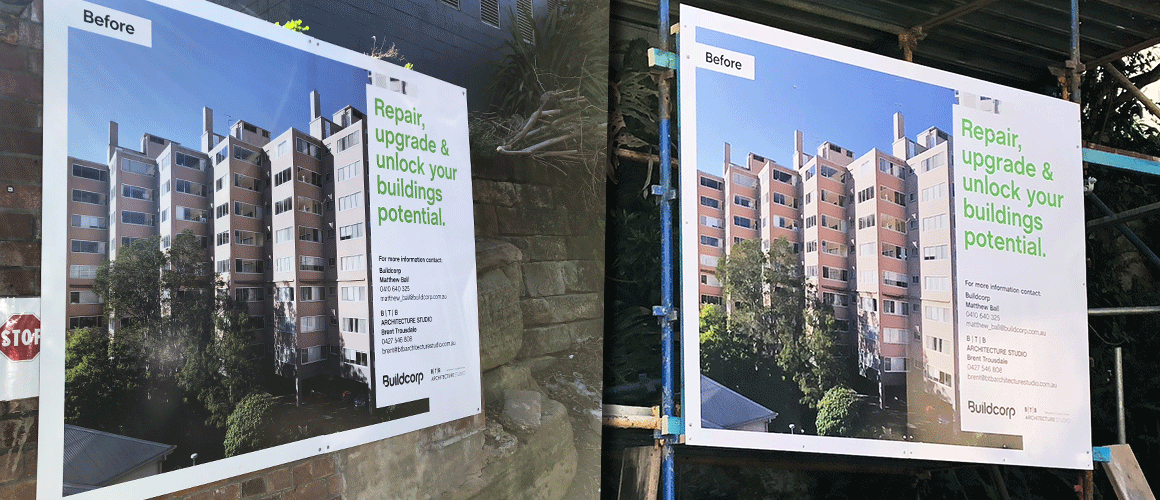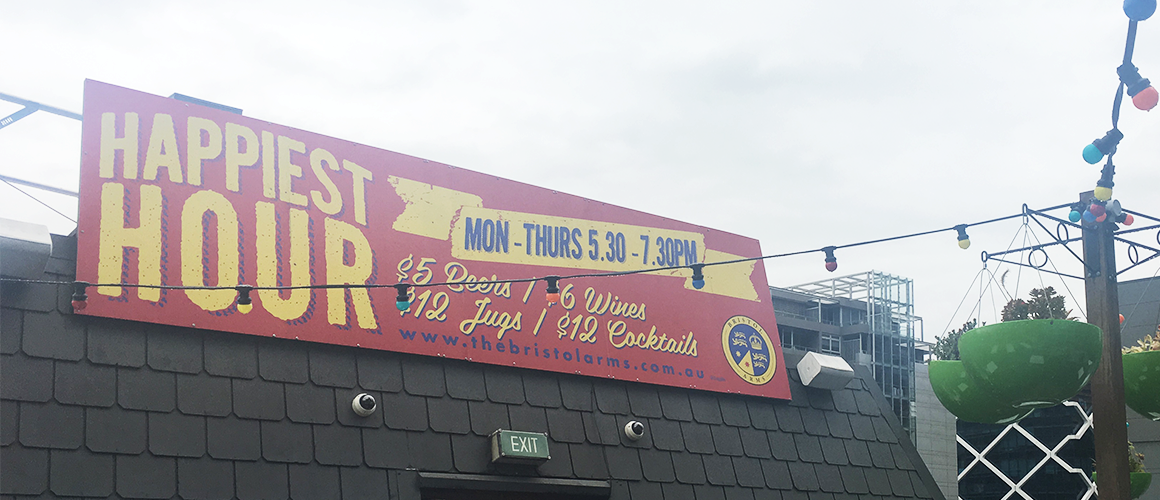 PRODUCT INSPIRATION
Alupanel is a hard-core substrate that is most popularly used for more permanent installations, such as Retail Frontages, Building Signage, and Advertising. We've had fun installing this media for clients everywhere! And we've had a few very very interesting requests as well. Something as interesting as hard plastic sandwiched between two alloy veneers would get some interesting jobs though of course.

Our good friends SACS Marine on the Rozelle Marina in NSW though it was the perfect material to show case their position, as well as their high-end and amazingly beautiful Italian Water-Craft. This particular project was 100% cut to spec after a site measure up to ensure a perfect fit for their premises.

More uncommonly though, we were tested by the Laneway Festival 2016 crew, with their requests ranging from CNC routed giant 2.4 metre long lips, weird ghostly silhouettes with huge eyeballs, black clouds with huge eyeballs, and just plain huge eyeballs. Our eyeballs nearly popped out of our heads! OF course we were able to fill this request, don't you know we can do anything? The client was so excited with the result they couldn't believe their eyeballs. Check out the pictures above! We also sliced a couple up for our favourite pals over at Mary's Burgers for their event marketing arsenal: some nice big 1.2x1.2m "Ace of Spades Logos" (as if it would be anything else). If you ever see them out and about getting greasy, have a look at the print to see a secret message...

Strong, sturdy and versatile - if you need your signage to last a really really long time - ScrimWorks Alupanel will see it through.