ScrimWorks Printed Shade Cloth is an extremely effective low cost solution for branding a construction site or event that requires long distances and high visibility.

Enduring installations are made easy through integrated reinforced 'buttonhole' eyelets across the top and bottom of the material.
This low-cost solution uses a white high-density knitted polyethylene material and UV stabilized or Solvent inks with which we can achieve a vibrant finish to show case your brand or design.

Shade Cloth is manufactured in 50mx1.83m rolls, the perfect height to cover a standard temporary fence.
Product:
ScrimWorks Printed Shade Cloth
Material:
170gsm High Density Knitted Polyethylene, 70% shade
Sizing:
50 x 1.83m rolls
Capabilities:
UV stabilised, Solvent inks
Strength:
Reinforced "Button Hole" Eyelets
Environment:
100% recyclable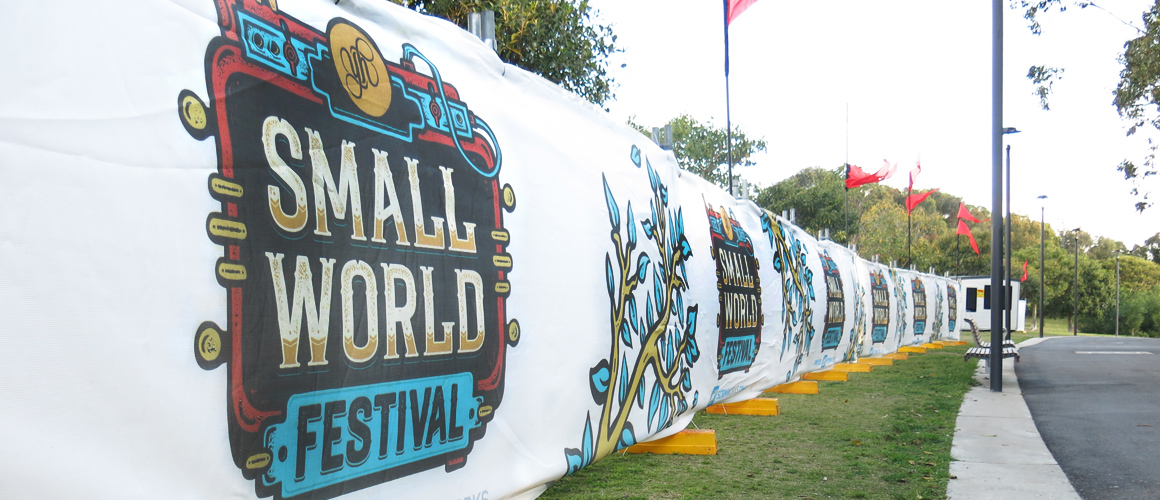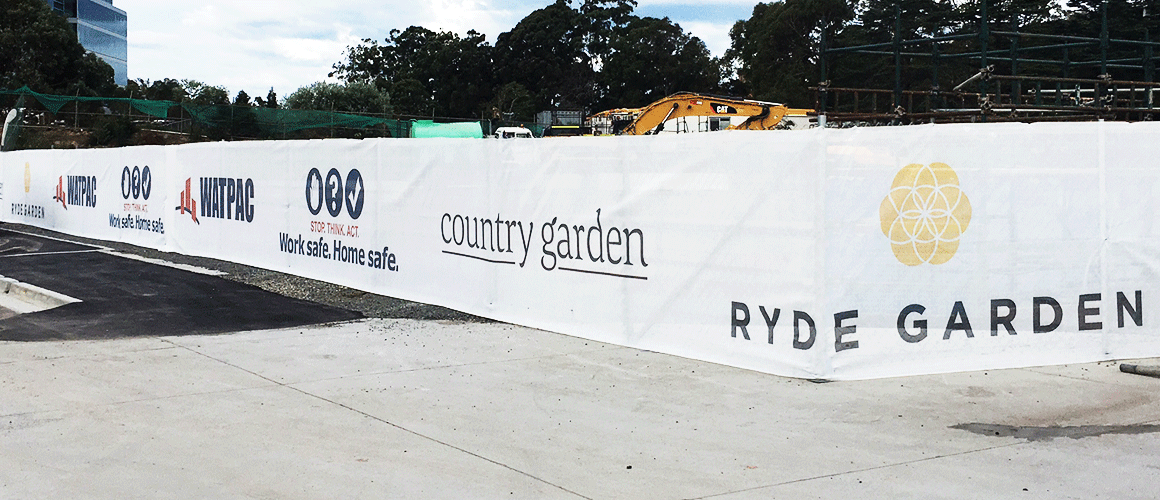 PRODUCT INSPIRATION
"Give me brand lots of brand under starry skies above", sorry Roy Rogers; sometimes it's good to be fenced in. If you need branding that can go the distance without blowing out the budget of your event or site, you've come to the right place.

Many other businesses in the industry steer away from Printed Shade Cloth as the fabric is quite porous, and can produce unexpected results with colour. ScrimWorks, using state of the art printers, has found a way to ensure that the colours are as vibrant as you can see here on your screen (that's just our little secret though).

One of our favourite local events here in Sydney, Small World Festival, absolutely could not resist, blowing up their masterful designs from Sindy Sinn to clad the entire perimeter in bright Shade. As this was only a 5000 cap event they couldn't waste any of their margins – and we made sure that they were under budget on their print with outstanding quality.

Out on site, West Force from Western Australia took it waaaay out of the urban setting into regional WA – where it had to withstand the harshness of the Australian Environment. On the other hand however, Prime Constructions found the material perfect for the Abbotsleigh school in leafy Wahroonga, NSW. The design highlighting the Schools fantastic new facilities in development only metres beyond; something the students could really get enthusiastic about. Rolling out over to Ryde, NSW, Country Garden and Watpac chose this material to line their Ryde Garden site internally and externally, one of the biggest developments happening in Sydney at the moment.